2019-2020 USC Sumter Bulletin
Organizational Leadership, BA
---
---
Overview
The Bachelor of Arts degree in Organizational Leadership (BOL) is only available to students on USC's regional campuses or online through Palmetto College. It is designed for students who seek a baccalaureate degree with an applied focus on leadership and who want a solid professional foundation to enter the workforce. The degree allows students to gain the knowledge and skills to prepare them for leadership roles in a variety of community settings, including non-profit organizations, businesses, local government, and public agencies. Students may choose to pursue an area of focus in Entrepreneurship with programs by completing certain courses within the major, as outlined in the Major Requirements. 
Learning Outcomes
Students will be able to demonstrate their knowledge of skills that make successful leaders in various organizational settings. 
Students in ENGL 463 will demonstrate the ability to write effective prose and/or develop and give a presentation in a professional setting.
Students in PALM 493 will demonstrate the ability to be educated and participatory citizens of South Carolina and explain how their academic training has prepared them to be active state citizens.
Students in PALM 494 will demonstrate the ability to apply classroom learning to real-world experience in the public or private sector.
Admission and Graduation Standards
Students may apply to the Organizational Leadership Program after completion of at least 45 semester hours of accredited, college-level work. A minimum grade point of 2.0 is required for admission and graduation. As part of the application process, a specific Program of Study is developed by the student and the student's advisor and approved by the Program Committee. Any changes to the Program of Study must be approved by the advisor and Program Committee. All students must earn at least 30 USC hours after admission to this program. A minimum of 120 semester hours of accredited, college-level work must be presented to earn this degree.
Major Map
A major map is a layout of required courses in a given program of study, including critical courses and suggested course sequences to ensure a clear path to graduation.
Major maps are only a suggested or recommended sequence of courses required in a program of study. Please contact your academic advisor for assistance in the application of specific coursework to a program of study and course selection and planning for upcoming semesters.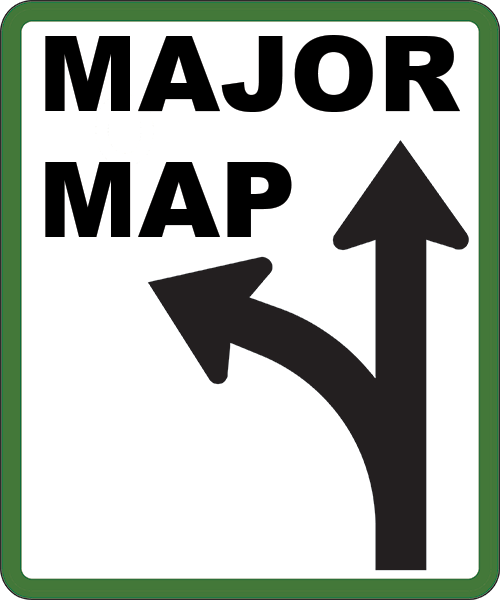 Organizational Leadership, BA
---
Degree Requirements (120 hours)
The Bachelor of Arts in Organizational Leadership (BOL) is designed for students who want to study organizational leadership without a major in a single discipline.
Program of Study
Carolina Core (32-44 hours)
College Requirements (9-12 hours)
Program Requirements (31-46 hours)
Major Requirements (33 hours)